The Christmas Clubhouse
Posted on October 19 2020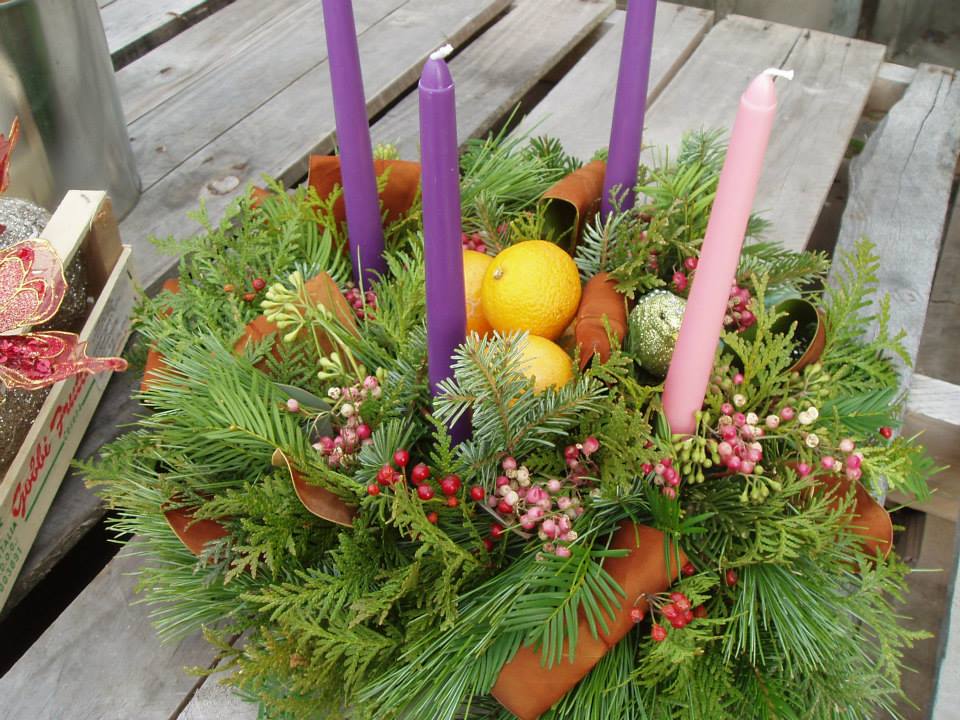 My life as a worker started out when I was just thirteen years old, my mother found me a job at a flower shop in Amherstview to keep me out of trouble on Saturdays. I made a whole $25 per day and just recently found out that for a good while, it was my mom who paid my wages. I left Kingston straight out of high school and went to Ottawa for trade school to learn how to become a real florist, after graduating I was fortunate enough to be able to work as an apprentice in a flower shop in the Netherlands, an experience only dreamt of by most florists.  After working in shops in Ottawa for about five years I decided that maybe floristry wasn't going to give me the life that I wanted due to the long hours, holidays missed and lack of benefits due to always working for Mom and Pop type shops. I always loved the idea of being a teacher, perhaps to repay all those teachers I gave such a hard time to and to help young people who may be struggling like I had myself.
 I needed to choose an undergraduate degree to attend teacher's college and the traditional route of a degree in psychology did not appeal to me, I wanted to keep in tuned with the natural world I love so much so,  I decided to go for Environmental Studies and Geography. That degree took a lot out of me as I found that many of the problems I faced in public and high school followed me, I had to hire tutors to get me up to a base level of knowledge in math and science that I missed in high school. I was busy socializing, having difficulty concentrating and regulating my behavior and regretfully, I didn't think I needed to know certain things because I was always going to be a florist. It was really tough, about 3 years into that degree I gave up on my teaching idea and just wanted to get through my current endeavor, once I saw the tail end of the work coming around, I decided to visit the teaching idea again and I could not be happier that I did. Even though I have now been working with flowers for 28 years, I have to say that I have never produced such a level of quantity and quality of creative expression and art than that year of teacher's training, I loved every second of it. The surprise that came however, was that once I completed my training there were of course no teaching jobs available in the Kingston area.  I applied to The Boys and Girl's Club and received a position.
The three years that followed were some of the most meaningful of my life, I was well equipped with the ability to create magical programming and provide experiences that I could have only dreamed of having as a youth. Print making with a whole fish, making pasta from scratch, playing marbles and using a crepe spatula to "crepe" smooth out the sand pit for ease of rolling, just a few. The ultimate experience had to be that Christmas where I had my very own classroom at Holy Family Catholic School, in which I transformed into a magical Christmas clubhouse. I brought in my very own Charlie Brown Christmas tree which, we lovingly decorated and added to daily with our handmade ornaments and a Christmas teddy bear up top instead of an angel. Our window ledge was lined with our cereal box nativity scenes which, we took very seriously, the little fires made with tiny stones, cinnamon sticks and orange tissue paper flames were deeply adored. Being a florist before a teacher gave me a whole repertoire of interesting uses for botanical materials that I worked in to most of my programing. The most important items in the classroom that December were our Amaryllis plant and our fresh evergreen advent wreath which I loved making for my students.
The thing about an amaryllis plant is that you can pot it up in a festive pot, add fresh moss and branches which, can double as both a design aspect and also help to stake the heavy blooms and it will entertain you for months. The best thing was adding  a giant 2-foot cardboard ruler to our plant, every day after school the students would pretty much run in and check our plant to see how much it had grown over night, we all couldn't wait to mark the new height on our ruler. Even the students who were really too tough to care about a silly plant really enjoyed the experience.
As for that advent wreath mentioned earlier, this is one of my favorite floral arrangements to make, I can't remember when I started or which old florist taught me how to do it at this point but, I still make them every year in my own shop.  I start with a large, low round container and fill it with four pieces of floral foam with a plastic dish in the centre (this part is important to our Christmas story), then I add purple and pink advent candles which are traditionally lit one per Sunday during Advent but, any candles will do. That particular year I used giant cinnamon sticks spray painted the correct colours with little tissue paper flames, I then add a mixture of evergreens, berries, eucalyptus and other interesting botanical materials from different corners of the world. Keeping it well watered and out of sunlight will keep it fresh for the entire Christmas season. Back to the centre container of the wreath, I filled it up with different things, candy, clementine, Christmas pencils and erasers which were a huge hit. The only way to win one of these precious treasures was to perform a Christmas carol, repeat performances were not permitted, students had to sing something new each day, it made for a very interesting and entertaining evening at our Christmas Clubhouse.
Fast forward years later, I now have my very own flower shop for the past 8 years, and every time I send out an amaryllis plant or make one of my special advent wreaths, I can't help but think of those little faces and the new customers loving the interactive experience flowers and plants can bring.